5/20/2023: "E Drone" has shown up on The Late Show with Stephen Colbert. I've certainly gotten a lot of mileage out of this track! 
5/24/2021: "Avant3/Ahip1/Caine" has made it on to Monolith Cocktail's 'Tickling Our Fancy' Spotify playlist. Dominic Valvona was a champion of Garrett N. early on, and we are indeed honored & grateful!
10/26/2020: Several tracks from "Let's Get Surreal" were featured in the October edition of '101 Dimensions', on Progzilla Radio's Prog Watch podcast. It seems we've found a champion in Anthony Rowsick!
5/11/2020: Our good friends over at Outbound Radio have Garrett N. in rotation on their sci-fi/ambient station: 
12/17/2019: New interview on Last Day Deaf:
11/26/2019: "The Eternal Laugh / Quiet", the 3rd single off the 'Let's Get Surreal' LP, has been released.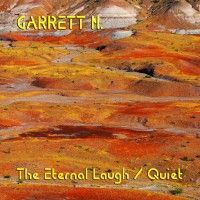 6/19/19: Album review on  Progarchy  this week!
6/3/19: New insightful review by  Artur Chachlowski from MLWZ.PL - Progressive Radio Show, Poland here: Review Link
4/24/19: "The Eternal Laugh" and "Reprise/Bak3/Unknown" are featured in the April edition of Anthony Rowsick's '101 Dimensions' show, on Progzilla Radio. Catch the rebroadcast on Friday, April 26, at 7:00 pm EST.
4/7/19: "Overture" has found its way onto Professor Ted's prog rock FM radio show "Virtual Noise", on Austin's venerable 91.7 KOOP fm.
3/29/19: "Reprise/Bak3", the 2nd single from 'Let's Get Surreal' has just been released.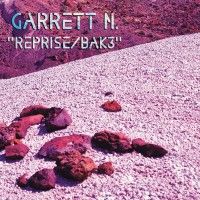 2/17/19: New flattering album review by Mark Hughes, on the Dutch Progressive Rock Page: 
12/22/18: "Avant" single has just been released!